9 Maui Restaurants to Visit for Authentic Hawaiian Flavors
Maui offers a paradise escape for vacationers with its ocean views and breathtaking scenery, however the island also has several award-winning restaurants guests can't miss. Many chefs pair Hawaiian flavors and local agriculture into each dish, ensuring the island's culture is showcased in a way everyone enjoys. To sample the best, check out these top Maui restaurants for fresh dishes and lots of Hawaiian flavor.
Top 9 Maui Restaurants With Rich Hawaiian Flavors
Casual Maui Restaurants
Coconut's Fish Cafe (Kihei)
This casual fish cafe ranks as a top family-friendly restaurant in Maui as well as recommended by locals. With a focus on healthy eating, Coconut's Fish Cafe has earned accolades including Travel and Leisure's Top 100 Places to Eat Like a Local. Inside, visitors can't get enough of the surfboard tables, bamboo, bright colors and island music.
The restaurant serves breakfast, lunch and dinner, and offers a variety of Hawaiian favorites. Perhaps the best known are fish tacos, grilled with 17 different ingredients. Other options include fish sandwiches, burgers, vegetarian and gluten-free options, and full local-style plates. Coconut's has two locations in Maui, so guests may pick the closet option.
Da Kitchen Kahului (Kahului)
Head to Da Kitchen for rich flavors in a fun-loving atmosphere. This top among Maui restaurants focuses on local food, hearty portions and affordable prices. Specialty local dishes feature fish, chicken and beef, but one favorite is the kalbi ribs from a local cattle company. Combos rank as another great option, as they consist of a mix of seafood, meat and Spam. For those in a rush, place a to-go order.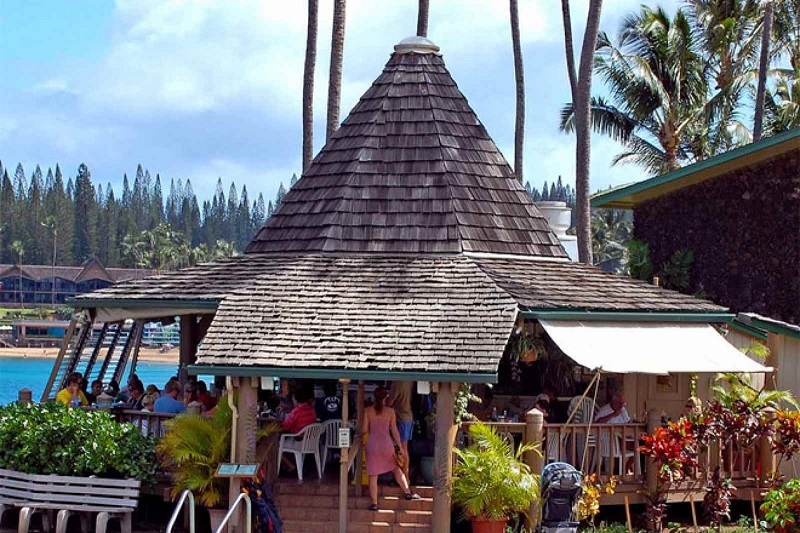 Gazebo Restaurant at Napili Shores (Lahaina)
Gazebo Restaurant sits adjacent to Napili Bay at Napili Shores resort next to the pool. As the name suggests, the restaurant is a gazebo turned into a restaurant. This spot offers an affordable menu for breakfast and lunch. Favorites include salads, sandwiches, burgers and lunch plates, such as BBQ Kalua pork. For breakfast, try a stack of pancakes or an omelet.
Visitor tip: Prepare for long wait times – as much as 45 minutes for a table – during peak travel seasons. If that isn't an option, call ahead for a to-go order or head to KOA 156, their seaside grill.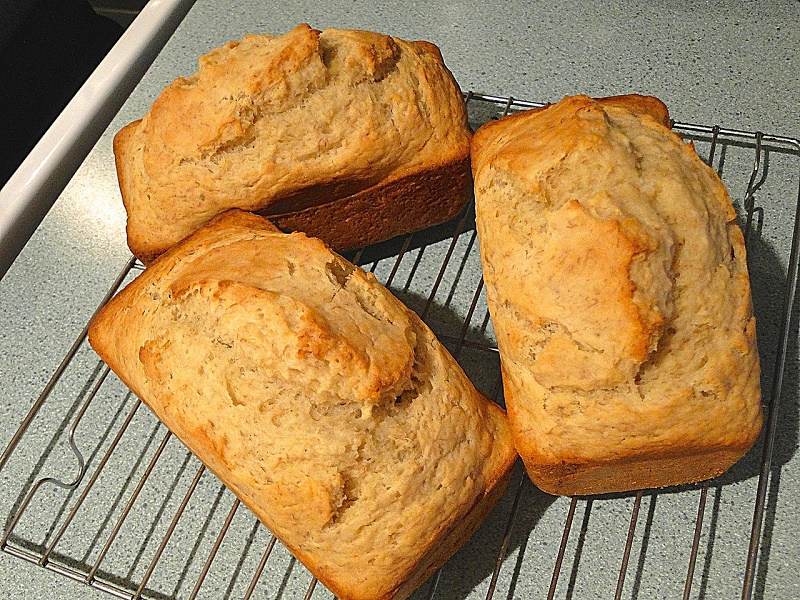 Local Hangouts in Maui
Aunty Sandy's (Road to Hana)
Two words: banana bread. For some of the best in Maui, head to Aunty Sandy's, a local fruit stand on Keanae Peninsula. Those on the Road to Hana can't miss this local hot spot, which also serves burgers, sandwiches and hot dogs. However, the star of the show is the warm, fresh banana bread made with local bananas and a special butter. Online reviewers also suggest buying an extra loaf to take home.
Kimo's Restaurant (Lahaina)
Kimo's Restaurant is part of a family of Maui restaurants and overlooks the ocean in Old Lahaina Town. Open for lunch and dinner, visitors will find traditional menu items made with fresh ingredients from local farms on Maui. For lunch, try the fresh fish or a 1/2-lb. burger featuring Kimo's custom blend of chuck, short rib and top sirloin. Dinner welcomes visitors to try the fresh fish served daily based on season availability.
Paia Fish Market Restaurant (Lahaina)
For local flair and a friendly hangout, head to Paia Fish Market Restaurant. Their fish selection is caught daily by local fishermen, and Paia is best known for hearty portions and affordable prices.
Fresh-catch plates feature ono, mahi mahi, snapper and opah, all offered four different ways. In addition, guests may try pasta, tacos, burgers and salads. The restaurant originally began as a community gathering place for local workers and has since grown to welcome surfers, windsurfers, tourists and natives. Paia also has two other locations in Lahaina and Kihei.
Maui Upscale Restaurants
Lahaina Grill (Lahaina)
Award-winning Lahaina Grill ranks among the Top Places to Eat in the U.S. by TripAdvisor and has been a consecutive best Maui restaurant for over 20 years. This restaurant is located in Lahaina, on Maui's west side, and offers a contemporary bistro atmosphere.
Lahaina Grill offers a diverse menu with both land and sea options. Those craving seafood should try the local ahi, mahi mahi or tequila shrimp with firecracker rice. For an added Hawaiian flavor experience, save room for the road to hana, a Maui dessert made with layers of Hawaiian vintage chocolate cake.
Mama's Fish House (Paia)
Family owned since 1973, Mama's Fish House Paia features fresh fish delivered to the restaurant daily from local fishermen. Mama's sits on Maui's north shore in Paia on the Road to Hana. Reserve a table overlooking the ocean, and get ready for some of the freshest seafood in the area.
The menu includes wild catches such as uka, ahi, opakapaka and mahi mahi, all simply grilled with a tomato pesto sauce. Other favorites include traditional Hawaiian, with fish and wild boar, and Mama's Bouillabaisse. Mama's ranks as one of the top 10 fine dining restaurants in the U.S., according to TripAdvisor, so plan for an upscale experience with incredible views.
Merriman's (Kapalua)
Located directly on the point overlooking Kapalua Bay, visitors can't miss Merriman's. This farm-to-table restaurant uses at least 90 percent locally sourced ingredients and opens for dinner and Sunday brunch. Its menu features starters and salads, however order local seafood and steaks. Popular options include catch of the day, jumbo lobster and beef fillets.
Fun fact: Owner and chef Peter Merriman is known to be a pioneer of Hawaiian Regional Cuisine Movement.
Looking for more local culture? Don't miss these Maui festivals.
Ready to go? Find a Maui vacation rental and plan an island escape.