Shake Off Winter at Breck Spring Fever
Snow storms in May are not unheard of in the Colorado Rockies and the ski season still has weeks to go, but even the winter-hardened denizens of Breckenridge, Colorado are not immune to spring fever. Breck Spring Fever is their unique way of enjoying the final days of winter and celebrating the rites of spring. If you're suffering from cabin fever and crave one last run down the slopes before the spring thaw, a Breckenridge vacation during Breck Spring Fever may be just the ticket to lift your spirits.
Billed as the "Best of Sun and Snow," the month long festival, which kicked off last weekend and continues through April 14, 2013, features serious and crazy winter sports competitions, great music, "fever reliever" discount days at local retailers, and a host of other special activities and events. Not to be missed events include: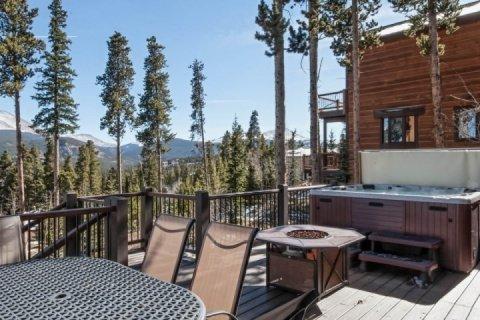 The Supergirl Snow Pro Community Cup on April 6, the only major all-women pro snowboarding slope-style competition in the U.S.
The Imperial Challenge on April 13 may be the most unusual triathlon anywhere in the world. After biking 6 miles to the base of Peak 8 contestants race to the top of the mountain using their choice of gear, and then race back down the mountain. The adrenaline-pumping freestyle competition is not for the faint of heart!
For a more accessible, but no less exhilarating ride, race 2,500 feet down the mountain through a series of exciting dips and curves on the unique Gold Runner Alpine Coaster.
Cozy Breckenridge cabin rentals are the perfect spot to wait for the arrival of spring. Before you book your flight, check out Special Offers on iTrip.net for last minute discounts and special savings on beautiful Breckenridge vacation rentals.
Subscribe to the blog and learn more about your destination.