Treasure Coast Beaches: 9 Scenic Spots Near Fort Pierce, Florida
Florida's historic Treasure Coast dates back hundreds of years when European explorers navigated the land. Today, this area – which includes Fort Pierce and Port St. Lucie – welcomes travelers who want warm weather, sunshine, beaches and scenic coastline. For some of the best spots, read about these Treasure Coast beaches and other well-kept secrets.
Must-see Treasure Coast Beaches and Other Scenic Hideaways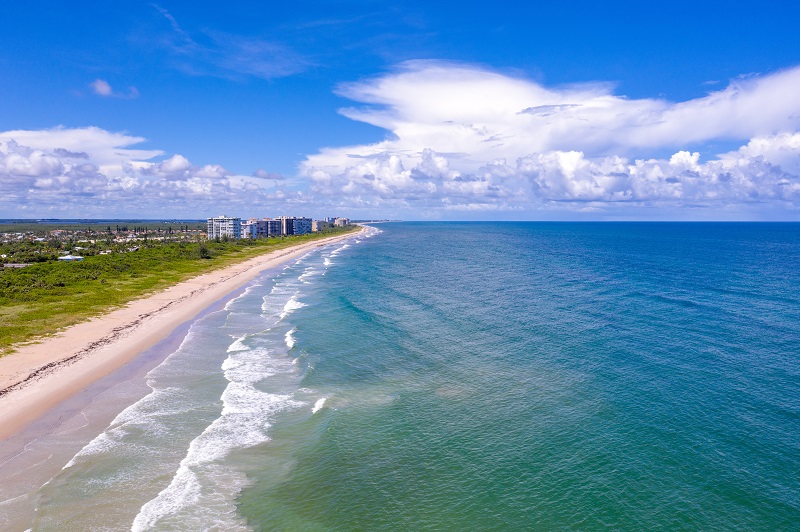 Avalon State Park
For beaches and wildlife viewing, head to Avalon State Park. The park sits on North Hutchinson Island and offers 1 mile of preserved beaches. While visitors enjoy relaxing on the sand and snorkeling in the water, local wildlife also call this area home. Sea turtles and shore birds often nest here, especially during spring and summer.
Frederick Douglass Park
Also located on Hutchinson Island, Frederick Douglass Park provides access to quiet beaches and equestrian trails. This park — and others on the island — are some of the only places in Florida that allow horseback riding on the beach. In order to ride, guests should have permits; however Tours on Horseback offers guided trips and everything riders need.
Horseback riding trails are located throughout the park. But don't worry. Beach-goers have privacy and room to relax. Other amenities at Frederick Douglass Park include restrooms and covered picnic areas.
Herman's Bay Beach
This 1-acre park offers a remote escape for those who need a little down time. Herman's Bay sits in the popular Jensen Beach area but is rarely busy. At Herman's Bay Beach, visitors swim, soak up sun and fish. When it's time to recharge, pavilions and picnic tables provide a place to eat lunch and cool off in the shade.
John Brooks Park Beach
This 2-mile spot in Fort Pierce ranks among the best Treasure Coast beaches for its dunes and fishing. The entire area measures a whopping 226 acres, and offers opportunities for birding and swimming. Those who prefer a scenic stroll should spend time at the wooden ramp, which crosses over dunes and has benches.
Middle Cove Beach
Middle Cove Beach provides another tranquil and remote location. This top among Treasure Coast beaches is also located in Fort Pierce, perfect for fishing, swimming and sunsets. Middle Cove Beach measures 1 acre as well, but everyone has plenty of space to unwind.
For an underwater adventure, book a guided scuba diving trip with Treasure Coast Dive Charters. Those vacationing in Fort Pierce have easy access to reef and wreck dives, snorkeling and spearfishing.
South Beach Park
To the north in the Vero Beach community, visit South Beach Park. South Beach ranks as a favorite among locals and is best known for wide beaches and family-friendly vibes. South Beach also features restrooms, showers, ADA beach access, in-season lifeguards and covered pavilions.
Pepper Park Beachside
Pepper Park doubles as a popular beach access point and hot spot for outdoor recreation. With 52 acres and sports fields, it's easy to play here. Guests are welcome to play baseball, basketball, tennis and volleyball. Afterwards, cool off in the Atlantic Ocean. Pepper Park also serves as a top place to dive and snorkel, with reefs only 100 yards off shore.
Walton Rocks Beach
Need a dog-friendly beach in Jensen Beach? Check out Walton Rocks Beach, a 24-acre off-leash dog park with amenities for pets and owners. While dogs run and swim with their families, everyone else can enjoy beach time. Other amenities at Walton Rocks Beach include picnic tables, restrooms and fishing spots.
Waveland Beach
Waveland Beach is also located in the Jensen Beach area but measures smaller in size. This spot marks the start of a 13-mile bike path that travels along A1A to Blue Heron Boulevard. Those who want to spend the day have access to restrooms, and a lifeguard is on duty during peak seasons. Visitors should note Waveland may have large waves.
To see these Treasure Coast beaches, book a vacation rental in Fort Pierce or other nearby towns.
If taking a day-trip to the Space Coast, eat at the top Melbourne restaurants.