Shop Charleston: Best Places for Retail Therapy and Local Goods
Charleston ranks among the best cities in the world. This Lowcountry gem has garnered worldwide attention for Southern living and food, but it also has a bustling shopping scene. From antiques to runway fashion and bargains, it's easy to spend time browsing for gifts and goodies. Get ready to shop Charleston and find the best places for retail therapy.
Shop Charleston: 6 Districts to Spend the Day – or Week
Charleston City Market
For the best local shopping in Charleston, head to City Market. This attraction ranks among the most popular and features more than 300 vendors day and night. Spend all day browsing locally made items, meet entrepreneurs and chat with artists and craftspeople.
At the market, vendors sell a range of products, including books, clothing, fine art, jewelry, home décor, accessories and toys. Charleston City Market opens every day except Christmas, and operates from 9:30 a.m. to 6 p.m. On Friday and Saturday nights, shoppers can explore the night market until 10:30 p.m., from April through December.
Charleston Farmers Market
On Saturdays Marion Square in downtown Charleston bustles with 100-plus local vendors. Charleston Farmers Market showcases the best of local food where farmers, makers and artisans gather to offer their top products. Browse local farmers selling fresh fruits, vegetables and homemade goodies. Then try locally made foods such as spices, cheese and smoked meats.
After filling up, check out artisans and watch them create pieces shoppers can take home. Visitors also enjoy live music and an outdoor patio where they relax.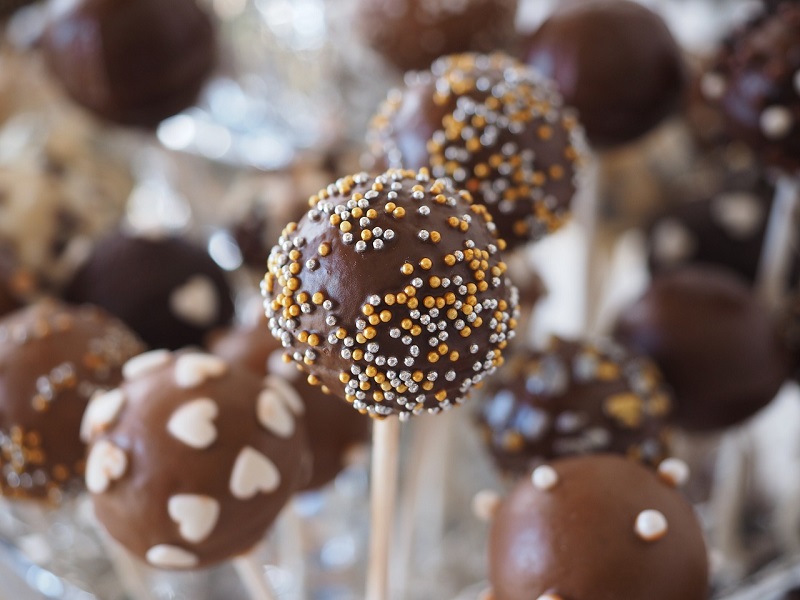 Savannah's Candy Kitchen of Charleston
For more than 40 years, Savannah's Candy Kitchen has made sweet treats. The store has several locations in the U.S., and the Charleston location sits on Market Street. Once inside, enjoy the fresh aroma of candies, chocolate, cakes and popcorn.
Southern favorites include pecan pralines, fudge and log rolls. And don't miss the dipped rice marshmallow treats complete with chocolate and sprinkles.
Tanger Outlets
For traditional mall shopping and bargains, check out Tanger Outlets. This outdoor mall houses dozens of popular retailers, with anchor stores such as Old Navy Outlet, Gap and Saks Off Fifth. Other retailers include Bass, Kitchen Collection, Levi's, Skechers, Talbots and Vans, to name a few. Many stores offer special discounts and run sales with discounts as high as 50 percent off prices.
In addition to shopping, Tanger Outlets Charleston hosts family-friendly events, charity events and special discount days.
King Street
This historic street provides a thoroughfare of shopping, historic charm and Charleston culture. King Street is more than 300 years old, and today it serves as a bustling area full of shops, restaurants, entertainment, art and nightlife. It even ranks among the top 10 shopping streets in the U.S. Additionally, King Street is divided into three area, and each offer their own specialties.
Lower King Street, a.k.a Antique District, features antique shops that sell pieces than span hundreds of years. Collectors love shopping antiques from all over the world while meeting local estate dealers.
Middle King is known as the King Street Fashion District. Visitors enjoy browsing local and well-known boutiques selling accessories, clothing, jewelry, and runway debuts.
For art and design, head to Upper King. This section offers furnishings, home décor, interior design experts, art galleries, art walks and architecture. In addition, Upper King Street has garnered a reputation for its food scene and collection of diverse restaurants.
Mount Pleasant Towne Centre
Mount Pleasant Towne Centre sits about 30 minutes from downtown Charleston. The center welcomes shoppers to browse dozens of stores, and many welcome pets as well.
Find men's, women's and children's fashion, jewelry, home furnishings, health and beauty, and specialty shops. A few top names include Belk, GNC, Game Stop and Southern Living Store. Mount Pleasant Towne Centre also has a dozen restaurants where shoppers refuel and recharge.
Looking for fun local events? Check out these Charleston Lowcountry festivals. Then book a Charleston vacation home to shop Charleston.