HomeAway Partner Summit: 6 Vacation Rental Pros Share Their Insights
In August 2017, iTrip Vacations® helped sponsor the HomeAway Partner Summit in Nashville, TN. The two-day event brought over 700 vacation rental professionals together for educational sessions, presentations, training and networking opportunities. For those who have never attended a HomeAway Partner Summit or in case you missed the event, iTrip Vacations® attendees gathered to pass along some insight to you. Read on to learn more about the HomeAway Summit experience.
6 VR Pros Share Their HomeAway Partner Summit Takeaways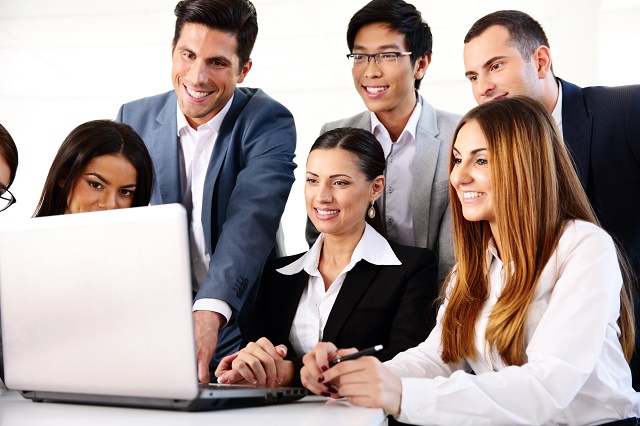 HomeAway listens and responds
The HomeAway Partner Summit was a very valuable experience for my role within iTrip Vacations®. Seeing the upcoming technology that HomeAway is working on helps me to better understand the vision of the company and what this means for property managers.
I also loved connecting with property owners who manage their properties. It was interesting to see the ways in which they are impacted by the changes in the industry. It was also refreshing to discover how receptive to feedback the HomeAway executives were and how quickly they wanted to address the concerns of owners and property managers. It's great to know that we (property managers and owners) have a voice that is heard by HomeAway.
– Ashley Nations, Software Training and Support
Integrated partnerships
I enjoyed the partner summit because it allowed me to have valuable one-on-one time with the HomeAway team. Through personal discussions with the team, I was able to feel confident in the direction iTrip's marketing is headed and our ability to integrate seamlessly with the tools that HomeAway offers us as part of our partnership.
It was also fun to meet other vacation property managers and hear their perspectives on the constantly changing vacation rental industry.
– Daniel Hadaway, Director of Marketing
Prime networking opportunities
The HomeAway Partner Summit offered an ideal opportunity to see current changes and ones coming soon with HomeAway, and provided the setting for attendees to ask questions and interact with HomeAway representatives. I was impressed with how many HomeAway representatives attended the meeting, making it feel like their staff was very accessible. The meeting was structured well with time for general sessions, break-out sessions and time to network.
I found the attendees willing and open to interacting with other attendees, providing an easy way to engage in conversations about what is important and hear their assessment of their own rental efforts. I made several connections that called for follow-up, and after a quick exchange of business cards, we are still communicating with one another.
– Vickie Storm, National Accounts Director
Technology advancements
As I watched Homeaway roll out new tools for homeowners, I could not help but be impressed at how far ahead of the technology curve iTrip has been.
iTrip Vacations® offers data-driven pricing information, world-class marketing and advertising, custom apps that manage the turnover process and enhance the travel experience, and extensive training, all while helping property managers and owners expand their reach. Our property managers have everything they need to run a successful business.
– Jeff Beaudin, Director of Training and Business Development
Upcoming changes that matter
I enjoyed the summit because it opened my eyes to the growth and future of the vacation rental property management industry. It was awesome to see the facts, charts and statistics they presented. I also was impressed with the new property owner programs that use algorithms to pull information based on reviews, photographs and other important aspects to increase a property's status.
Guests could tell the HomeAway team is eager to please property owners while still ensuring they follow good business practices. In addition, it was incredible how many people only own and manage one property!
– Rhonda Graham, Market Development Manager
Vacation rental industry insights
It's no secret the vacation rental/private accommodation industry is booming. The HomeAway Summit explained industry stats, showed its growth track, and covered what today's property owners and guests expect and need. I found the breakout sessions helpful, and they covered important topics that affect both property owners and managers.
We had the opportunity to learn about marketing, social media, storytelling, insurance, hospitality, listing quality and HomeAway-specific processes. It was refreshing to see that HomeAway's and iTrip Vacations®' processes and business practices sync up to provide a better experience for everyone in the industry.
– Raven Petty, Director of Content Development
Did you attend the event? Share your insights in the comments and help other rental professionals.
Double-check listings with these 6 ways to dominate the HomeAway best-match ranking.