2015 Best of Panama City Beach Attractions by iTrip Vacations®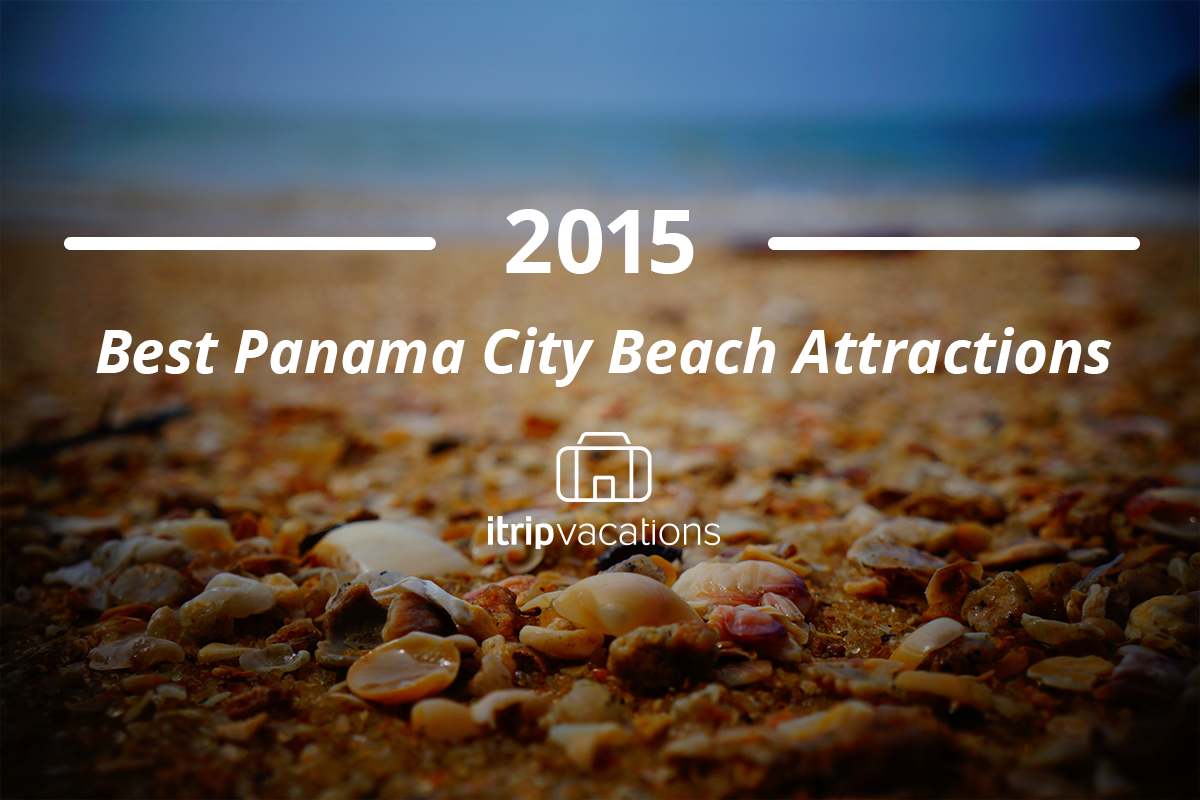 Panama City Beach is one of the country's top beach destinations for singles and families. Hundreds of shops, restaurants and things to do provide visitors with one-of-a-kind experiences only found in this northern Florida city.
As a top place for golfing and water adventures, we've rounded up the best. See our picks for the 2015 must-do attractions:
Best of Panama City Beach Attractions: Dive Locker
Dive Deep Down Under
Deep sea adventures await in Panama City. It's known as the "Wreck Capital of the South" by Skin Diver magazine, and is one of the most popular spots in northern Florida for diving. The staff at Dive Locker can help you explore reefs, ships and barges in the Gulf of Mexico's waters.
Don't Miss These Sites
Sites to see include the 465-foot Empire Mica and a 441-foot World War II liberty ship. Other sightseeing options range from St. Andrews Jetties to natural springs, such as Florida and nearby Morrison and Vortex. Classes and charters are also available.
Attraction Location
Address: 106 Thomas Dr.
Phone: (888) 612-7968, (850) 230-8006
Website: http://www.divelocker.net
Best of Panama City Beach Attractions: Dolphin and Snorkel Tours
Go Wild With the Dolphins
Take a tour to watch playful dolphins in their natural habitat. Located at Bay Point Marina, the company guarantees dolphin sightings and will provide complimentary tours if not seen the first time.
Book the Perfect Tour for You
Tours range from half or a full day, and include dolphin and wildlife viewing, snorkeling, a stop on Shell Island, and much more. Additional tour options include wildlife photography, Shell Island Eco tours and sunset cruises. Reservations are required, and TripAdvisor awarded Dolphin and Snorkel Tours a certificate of excellence.
Attraction Location
Address: 3824 Hatteras Ln.
Phone: (850) 866-8815
Website: http://www.dolphinandsnorkeltours.com
Best of Panama City Beach Attractions: Water Planet
Swim the Day Away
With a variety of swim programs for the family, Water Planet gets visitors up close and personal with dolphins, providing an educational experience as well. Programs range from one day to one week, and children are welcome to safely participate.
What Parents Love
The one-day swim runs four hours, with morning and afternoon times available. Parents rave about the memories their children make on this tour. Additionally, residents can also participate in a one-month dolphin internship, and children with disabilities can join the dolphin therapy program.
Address: 203 Greenwood Dr.
Phone: (866) 449-5591, (850) 230-6030
Website: http://www.waterplanetusa.com
Best of Panama City Beach Attractions: Hombre Golf Club
Test Your Skills
Known as, "the good, the bad and the ugly," three courses, 27 holes in all, give golfers a game that suits their skills and needs. Four different tees allow players to set their difficulty level and handicap. Hombre also offers an academy each fall for schools, lessons and junior programs. Practice facilities and a pro shop provide visitors with everything they need for a great game as well.
Take A Break
When it's time to take a break, the Siesta Bar and Grill serves breakfast and lunch, and offers a full menu complete with beers and cocktails. Other restaurants are also nearby, including Montego Bay and Saltwater Grill. Hombre is also a TripAdvisor recipient for excellence.
Address: 120 Coyote Pass
Phone: (850) 234-3673
Website: http://www.hombregolfclub.com
Best of Panama City Beach Attractions: Bay Point Golf and Tennis Club
Play a Game With Buddies
Those who love golf should also tee off at the Bay Point Golf & Tennis Club, home to two championship courses – one of which is the only Nicklaus design course in northwest Florida. The Meadows course is a Willard Byrd design, and both offer challenging terrain and beautiful views.
Tennis Lovers Rejoice
Tennis players can play on five lighted HydroGrid™ Clay courts, and the club offers classes and clinics. Club 19, an on-site restaurant, is open for all meals and offers daily specials and happy hours. This private-public club is located on a 1,100 nature preserve and welcomes all ages.
Address: 4701 Bay Point Rd.
Phone: (850) 235-6950
Website: http://www.baypointgolf.com
What's Your Best Attraction in Panama City Beach for 2015?
If you own a Panama City Beach home or vacation here regularly, we want to hear from you! Tell us your favorite thing to do or your family's favorite attraction that we should consider next year!
Read our picks for the 2015 Best Restaurants in Panama City Beach.
Learn about our Panama City Beach property management services and list your home.