Panama City Beach Spring Events: 9 Ways to Celebrate the Season
The top Panama City Beach spring events bring together locals, visitors and stars to celebrate the best things about the beach. These events coupled with scenic views, delicious food and laid-back vibes keep visitors coming back each year. In fact, Panama City Beach ranked on the Top 5 Best Beaches in the U.S. according to TripAdvisor travelers. If heading to the area in the spring, you don't want to miss these top Panama City Beach spring events. Read on to find one just for you.
Top 9 Panama City Beach Spring Events for Travelers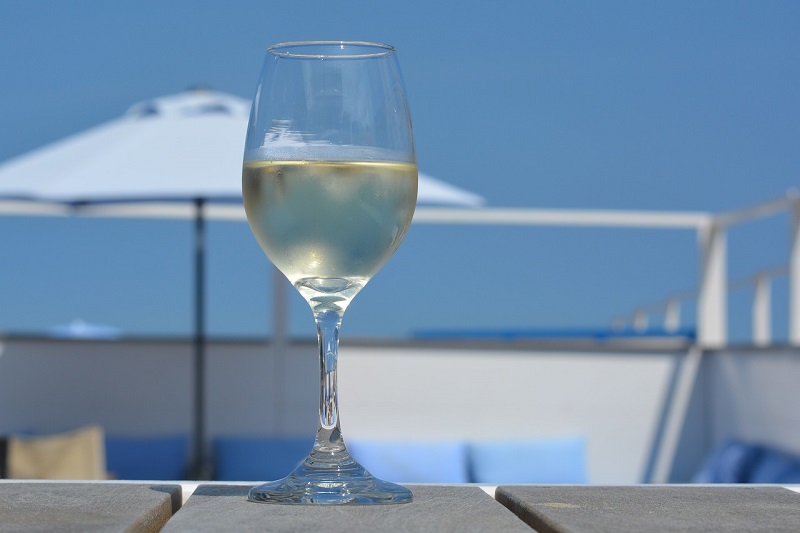 March Events in Panama City Beach
Emerald Coast Boat & Lifestyle Show
Boat lovers gather at Aaron Bessant Park for the Emerald Coast Boat & Lifestyle Show. The three-day show features boat exhibits showcasing engines, tech and accessories from top dealers and manufacturers in the industry. This festival also celebrates the best of outdoor living with fishing, paddleboards, diving equipment, active wear and more. When planning, find time to see the fashion show on Saturday packed full of beachwear and streetwear.
Celebrate Scottish Style

Held in Frank Brown Park, the Panama City Scottish Festival & Northwest Florida Renaissance and Fantasy Faire brings Scottish and Celtic culture to the beach. Families will enjoy Celtic music, Scottish food and dozens of people dressed up as their favorite Medieval characters. Other entertainment includes fencing, storytelling, magicians, LARPers and even human chess games.
Unwind at Unwined
Hosted by Garden & Gun and Visit Panama City Beach, Unwined is a two-day Southern garden party with food, drinks, and fun. The event takes place at Aaron Bessant Park and features craft beer, wine tastings, music and local flavor from the area's leading chefs. After sampling the area's best food and drinks, guests enjoy a Picnic in the Park and Concert from big-name acts.
Panama City Beach Spring Events in April
Beaches Bugs & Buses
Help Spinnaker Beach Club raise money for a local charity and have a blast at the annual Beaches Bugs and Buses Volkswagen show. The family-friendly show runs from 9 a.m. to 3 p.m., and features cars and buses both original and modified. In addition to browsing dozens of cars, guests can enter to win prizes, awards, raffles and play games. Contests include VW tattoo contest, hula hooping and more.
Look to the Skies
See a free airshow and more than 5,000 airmen at the Gulf Coast Salute Airshow and Open House. The Tyndall Airforce Base welcomes visitors to enjoy performances by the Thunderbirds and F-22 demonstration team. The Gulf Coast Salute aims to educate guests and provide fun entertainment for the whole family.
Fill Up on Cajun Favorites
Love seafood and music? Then check out the Schooner's Cajun Fest. This three-day food festival combines the best of Cajun food and beach vibes for an event the family won't want to miss. Just gather on the beach at Schooner's for one of Panama City Beach's favorite parties and crawfish boil.
Head to the Seabreeze Jazz Fest
One of the most popular Panama City Beach spring events and one of the top jazz fests in the U.S., the Seabreeze Jazz Festival showcases some of the biggest stars in the industry. The five-day music festival welcomes thousands of visitors who enjoy live music, local food and lots of vendors. While adults enjoy the music, kids can play at Monkey Business, a three-story jungle gym with a zipline, swing, slides and video game consoles. Other things to do at Seabreeze include meeting locals, shopping and enjoying beach views. Read a full guide to the Seabreeze Jazz Festival.
Celebrate in May
Rally with Thunder Beach
Bikers can't miss the Thunder Beach Spring Motorcycle Rally, which has welcomed bikers from all over for two decades. The five-day event offers dozens of events, friendly locals and travelers and bikes galore. Special events are held in various locations throughout the city, including the LED Bike Show, Kick Start parties and contests.
Jam With Your Jeep
One of the newest events in the area, Jeep owners and lovers can't miss the Jeep Beach Jam at Frank Brown Park. For five days in May, Jeeps flock to Panama City Beach for fun, contests, live music, swap meets and more. If planning to attend the full event, register your Jeep to receive goodies, access to special events, participate in the parade and more. Registration is also a more cost-effective option, as it's less expensive than daily passes.
Start planning today and browse available Panama City Beach vacation rentals.
Looking for the best seafood? Check out our picks for the top 5 Panama City Beach seafood restaurants.