Colorado Fall Events for Your Family Vacation
Colorado fall events welcome you to celebrate the best of mountain lifestyle and culture. From art walks and beer fests to airshows and wine tastings, every family member will find fun activities and new things to do at these events. And there's no better way to bid farewell to summer and show a warm welcome to autumn in Colorado. Before you plan your family vacation, check out these Colorado fall events:
Signature Colorado Fall Events in Popular Destinations
Beaver Creek, CO Fall Events
Beaver Creek Oktoberfest (Sept.)

For more than 15 years, the Beaver Creek Oktoberfest has entertained guests with live music, beer, performers and dancing. This two-day festival features music from Trachtenkapelle from Austria, Lech Zurs and local Helmut Fricker. On Saturday, guests can enter the Bavarian costume contest, and kids can show off on Sunday at the Kids' European Alpenhorn contest. Other activities include a kids' fun zone, arts and crafts, and the 5k-10k Oktoberfest shuffle.
Vail Beaver Creek Restaurant Week (Sept.-Oct.)

Food lovers in Colorado can't miss this 10-day food fest. Participating restaurants from both Beaver Creek and Vail welcome guests to sample some of the best food in Colorado. The event showcases diverse flavors and dishes, with more than 25 restaurants offering special meals and all-day dining. Menus and specials have a fixed price around $20 per person. Browse Beaver Creek vacation rentals.
Breckenridge, CO Fall Events
International Festival of the Arts (Aug.)

Plan to see art and meet locals at the 10-day International Festival of the Arts. A top among Colorado fall events, this festival features art, contemporary circus, music, dance, workshops and more. Visitors will have opportunities to meet local artists, purchase custom items to take home, and get tickets to live acts and spectacle shows.
Breck's Oktoberfest (Sept.)

The Breckenridge Oktoberfest has delighted guests for more than 20 years. Head to Main Street to see more than 30 vendors offering flavorful German cuisine and beers. The family-friendly event runs for a full weekend, and guests will also enjoy dancing, costumes, music and kids' play areas. Local families should plan to attend Friday afternoon or Sunday to avoid the larger crowds.
Breckenridge Wine Classic (Sept.)

Wine aficionados should attend the Breckenridge Wine Classic, an event benefiting the National Repertory Orchestra. One of the newer Colorado fall events in the area, guests will find a full weekend of things to do. Festival activities include wine tastings; parties; walks, rides and hikes; as well as trying local menus. A few participating restaurants include Breckenridge Brewery, Ember, Gold Pan Saloon and Taddeos. The event also welcomes newcomers to meet culinary and wine experts, who make recommendations and educate guests. Find available Breckenridge vacation rentals.
Keystone, CO Fall Events
Mountain Town Music Festival (Aug.)

Find fresh foods and friendly faces at the Mountain Town Music Fest. Celebrating all things Colorado, this Keystone festival showcases free live music,  top acts and harvest season. Local food vendors line the streets with treats, veggies and meats. Other local products available include handcrafted treasures, jewelry, clothing, art and more. Kids will enjoy having their faces painted, and on Saturday, the whole family can watch a fireworks show.
Oktoberfest in Keystone (Sept.)

Eat, drink and be merry at Keystone's Oktoberfest. Adults and kids alike will have a blast learning about German culture, dancing to music and trying authentic German fare. Guests over the age of 21 can try local craft brews from New Belgium Brewery, which focuses on German tastes. Kids will find opportunities for free face painting, bounce houses and live dance performances. Don't forget to explore all the River Run Village shops for souvenirs and treats. Find your family's Keystone vacation rental.
Steamboat Springs, CO Fall Events
Steamboat All Arts (Aug.)
The Steamboat All Arts festival showcases four days of national and local artists. The event includes a variety of art such as live performances, individual stations, film and music. Guests will enjoy learning about the area's rich culture and mountain lifestyle. Friday night welcomes guests to support young filmmakers and see 15 award-winning films on screen. On Saturday and Sunday, take the Yampa River Fine Art Stroll in downtown, where vendors and shops showcase special pieces.
Wild West Air Show (Sept.)

See exciting stunts and planes at the Wild West Air Show. Visitors will see national performers, aerobatics, flying formations and more. To add adventure, make a reservation to ride in one of the available planes and meet the pilots. During show breaks, guests will also find vendors, exhibits and family activities.
Steamboat OktoberWest (Sept.)
In downtown Steamboat, attend a different kind of beer fest. The Steamboat OktoberWest features Rocky Mountain brews only – no German brews here. The event celebrates the area's western roots through food, culture, fun and more. The Friday Beer Stroll kicks off the event and benefits the Young Professionals Network. Other things to do include live music, a beef cook-off, kids' zone and outdoor adventures, such as gondola rides and ropes course.
Vail, CO Fall Events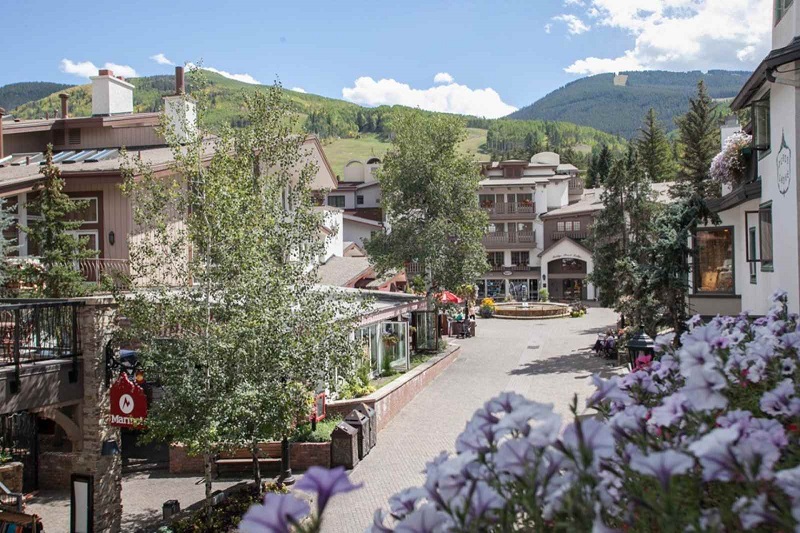 Gourmet on Gore (Sept.)

Running more than 10 years, Gourmet on Gore is a multiday, open-air festival that celebrates the best in food and wine tasting. At this festival, guests can try different foods, wines and beers from all over the world. There is no admission fee to the event, and all items are available a-la-carte at affordable prices. In addition, visitors will have opportunities to take yoga classes, tour Vail Village properties and take the kids to their own culinary corner.
Vail Oktoberfest (Sept.)

For two full weekends the Vail Oktoberfest brings Bavarian food and fun to two different areas. The first weekend, head to Lionshead, the second Vail Village. The free festival features brats, sandwiches, spaetzle and beer from Hacker-Pschorr. Other activities include keg bowling, eating contests, live music, costume contests and family fun. Kids will find fun things to do in the Kids Zone, including entertainers, crafts and more. Check out our Vail vacation rentals.