Best Places to Eat in Pensacola Beach, Florida
It's hard to get off the beach during a Pensacola Beach vacation. The Gulf Coast beaches along the west end of the Florida panhandle are so inviting, the sand so soft and white and the water so clear and green, that it's tempting to spend your whole vacation on the beach. But man must eat!
From elegant restaurants to quirky beachfront burger stands, Pensacola Beach offers plenty of great food to tickle your taste buds.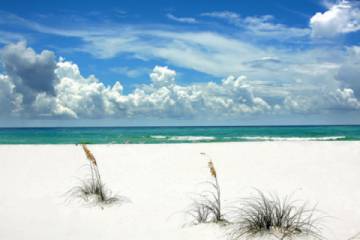 When you crave a quiet evening at home, whip up dinner in the full-service kitchen of your Pensacola Beach vacation rental while you watch the sun set into the ocean. Start planning your Florida vacation by booking Pensacola Beach vacation rentals on iTrip.net today.
Sign up for our Vacation Deals newsletter