2015 Best of Panama City Beach Restaurants by iTrip Vacations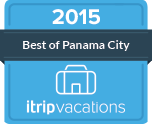 Panama City Beach welcomes thousands of tourists to enjoy its white sand beaches, blue-green waters and 320 days of sunshine each year. This popular beach city offers lots to do and even more great places to eat. Diners will find fresh local ingredients and seafood infused with Southern flavors.
No matter if you're craving fish or tacos, these places top our list of best restaurants for 2015:
Best of Panama City Beach Restaurants: Liza's Kitchen
Taste The Freshness
It's hard not to love this small sandwich shop. From the breads to the sauces, everything is homemade, and the menu includes sandwiches, salads and a daily soup. The black and blue and hippie chick specialty sandwiches top the list of favorites, and other selections include the turkey brie and Franklin's tower.
Build Your Own
Weekend brunch visitors can try the eggs Liza, a dish featuring poached eggs, roast beef and pimento cheese. Those feeling creative should build their own sandwich, selecting from dozens of ingredients. Frequent customers rave about the vegetarian options as well as the friendly service.
Restaurant Location
Address: 7328 Thomas Dr., Ste. L
Phone: (850) 233-9000
Website: http://www.lovelizas.com
Best of Panama City Beach Restaurants: Dat Cajun Place
Add Some Spice to Life
More than 30 beers and outdoor dining make this a must for any Cajun lover. Owned by native Louisianian, Trudy White, this restaurant focuses on true Cajun flavor. Poboys, oysters, crawfish, and daily specials keep diners satisfied and returning for more.
Make A Night Of It
Start with a Cajun classic, the boudin balls, and check out the camellia red beans and rice or gumbo. Customers also enjoy Dat Cajun's full bar, daily happy hours and live music.
Restaurant Location
Address: 8501 Thomas Dr.
Phone: (850) 588-5314
Website: http://datcajunplace.com
Best of Panama City Beach Restaurants: Finn's Island Style Grub
Munch on Good Grub
Serving Mexican-style dishes, Finns specializes in tacos, quesadillas, nachos and ceviche, a lime-marinated seafood mixed with pico. Top picks include Finns' original fish tacos, wind chop nachos, Finns' munchies and breakfast. Everything is made fresh, so the wait can get a little long, but the food is worth it.
Watch the Gulf
Customers call Finns a break from the beach, as patrons can sit outside and chill before heading back to the water. You'll find this taco truck in two locations: one on Thomas Drive, the other in the Little Village.
Restaurant Location
Address: 7220 Thomas Dr., 2808 W. 12th St.
Phone: (850) 249-3466, (850) 215-9273
Website: http://finnsislandstylegrub.com

Best of Panama City Beach Restaurants: Montego Bay
Dive Into The Oyster Bar
This Caribbean-themed restaurant opens for lunch and dinner. Visitors can find huge shrimp, whiskey steak, grouper, BBQ ribs and a raw bar with oysters.
Southern Favorites
From soups and seafood to baskets and platters, Montego delivers fresh food with a distinct Southern twist. Lunch options include favorites such as country-fried steak, while dinner signature dishes range from San Tropique coconut shrimp to Calypso mahi-mahi. Customers rave about the generous portions and reasonable prices.
Restaurant Location
Address: 473 Richard Jackson Blvd.
Phone: (850) 233-6033
Website: http://montegobaypcb.com

Best of Panama City Beach Restaurants: Saltwater Grill
Enjoy Entertainment and Wildlife
Saltwater Grill has something most do not: a 25,000-gallon saltwater aquarium with coral and sea creatures. Maine lobster remains a local favorite, while a large selection of steaks, shrimp and grilled fish offer something for all tastes.
Sink Into the Seafood
Signature dishes range from crab-stuffed grouper to teriyaki glazed tuna, and after dinner, relax to the tunes at the piano bar. Diners praise the staff and delicious food, and many recommend making reservations because it can get pretty busy.
Restaurant Location
Address: 11040 Hutchison Blvd.
Phone: (850) 230-2739
Website: http://www.saltwatergrillpcb.com
What's your pick for the best restaurant in Panama City Beach?
Do you love Panama City Beach as much as we do? If so, we want to hear from you! Learn more about us, and tell us which Panama City Beach restaurant we should include next year!
Find the 2015 Top 5 Best Things to Do in Panama City Beach.
Read about our Panama City Beach property management services.